Hi Gang,

I've been playing with the idea of a virtual cab for a while now and I bit the bullet and got a cheapo 4K TV. Man, the hi-res bezels look so awesome on it that I'm now inspired to create and seek out more hi-res Bezels and Marquees.

I don't want to go into too much detail, but I was working on some other artwork when I had a catastrophic raid failure and lost 24TB of "stuff," including my mame artwork.

So, I'm starting over again.. sigh..

At any rate, I'm going to kick things off with a quick G.I. Joe Bezel and marquee that I put together, with more to follow. If anyone has any other "alternate" artwork they would like to share, please post or PM me or even upload it to the FTP site.

If the "unofficial" art work is better put in another location, just let me know.

Cheers!

-Lamprey

Here is a sample with the IC overlaying the bezel: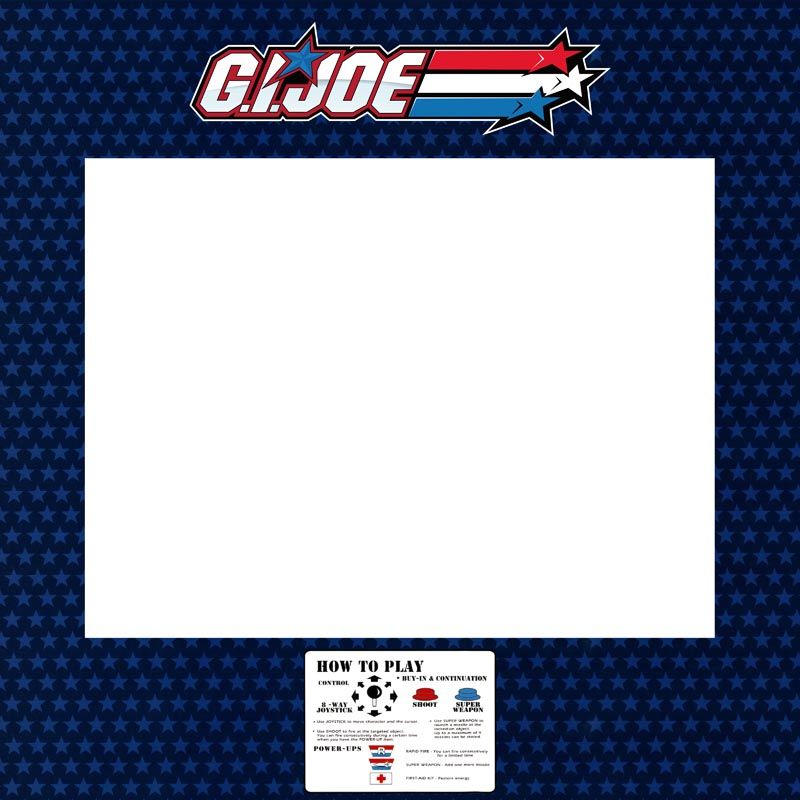 EDIT: Made attachment a zip.