EDIT: New bezel uploaded - I somehow messed up centering the screen cutout...


I'm not sure why I bothered, but I was messing around and then just kept on going... So, I put together a bezel for the Road Runner game.


Bezel is attached, below is a sample. There is an "Instruction Card" of sorts that I was going to put at the bottom. It's option and I'll add it to the next post.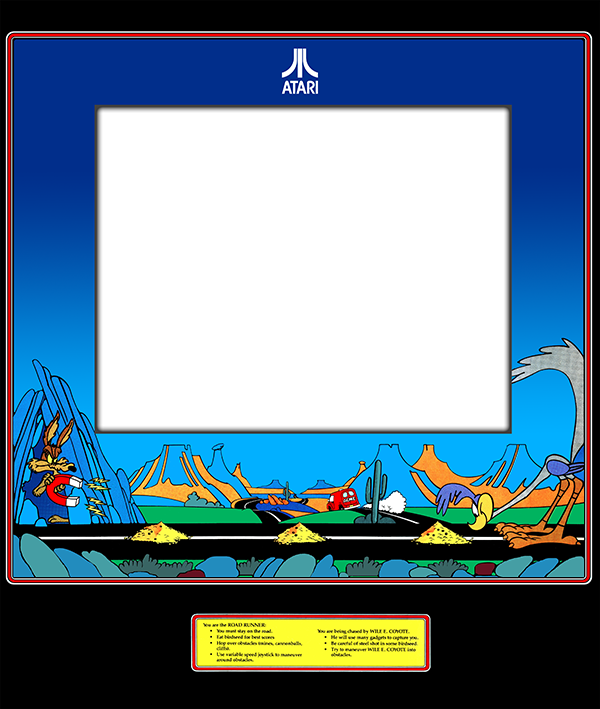 Edited by lamprey (07/31/14 11:57 PM)