Hello, I'm pretty new to mame and i've searched quite a bit for this but couldn't find any answers (and apologies if i've missed it).

I've downloaded the latest 0.175 bios pack but the ZN1 bios does not seem to work. I put the zipped files in the roms folder but still no go. When i audit the bios i get "coh-1000c-devel.bin - NOT FOUND"

The game i'm trying to launch is the original street fighter (us set 1), but says it's missing the necessary files. I have the correct rom, so i'm thinking it might be the bios but i'm not sure. help!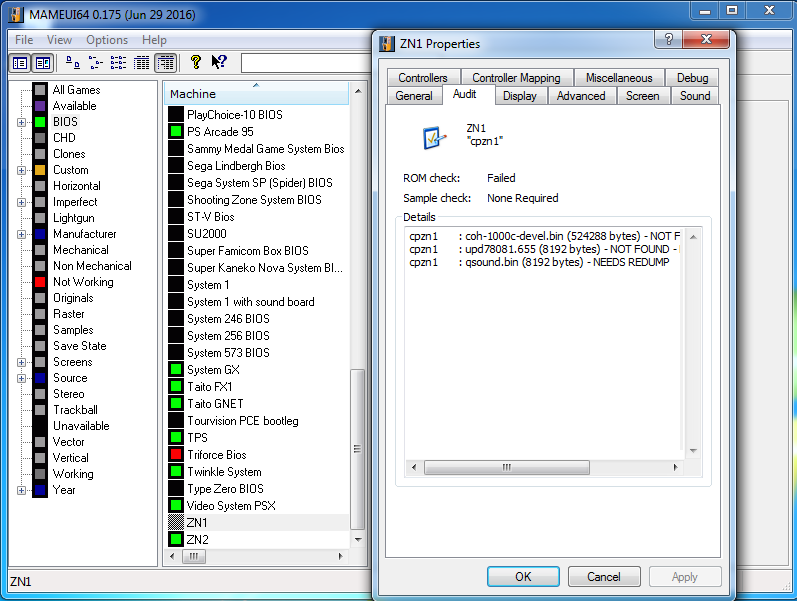 EDIT: MY MISTAKE!!! i found out that game is not a CPS1 game. i tried a CPS1 game and it looks good. sorry about that!

Edited by DT1 (07/20/16 01:39 AM)